STANDS THAT

INSPIRE.
THATS' WHAT WE DO.
LINGA EXPO IS LEADING SUPPLIER OF EXIBITION STANDS IN EUROPE
Every year we build around 8000 sqm of trade show booths in all major European expo centers. In 21 years of our existence on the market we cooperated not only with polish and european companies but also worked with companies from Asia and both Americas. During this long period of time we gained valuable experience as well as established position on the market.
WE CREATE SHOW BOOTHS ACCORDING TO HIGHEST MARKET STANDARDS
Our projects stand out by the latest technologies, innovative design solutions and best materials available on the market. Highest quality and attention to details are our main features. All our exhibition stands are created according to our clients demands and adjusted to their individual needs. We know how to deliver stands of the highest class, which will stand out in each exhibition hall and at the same time keep competitive prices.
WE ARE A ONE-STOP-SHOP

FOR ALL COMPANIES

REQUIRING EXHIBITION STAND PRODUCTION. WE SUCCEDED THANKS TO THE FOLLOWING FACTORS:
---
Communicative and organised management
Professional team of carpenters and assemblers
THANKS TO ABOVE WE ARE ABLE TO EXECUTE PROJECTS
WITH HIGHEST QUALITY AND OFFER COMPETITIVE PRICES.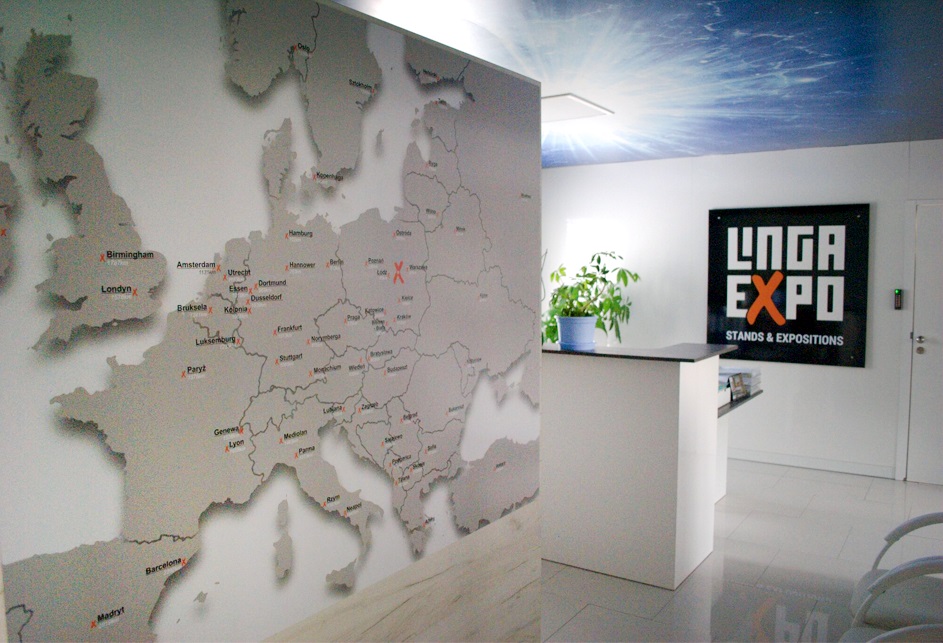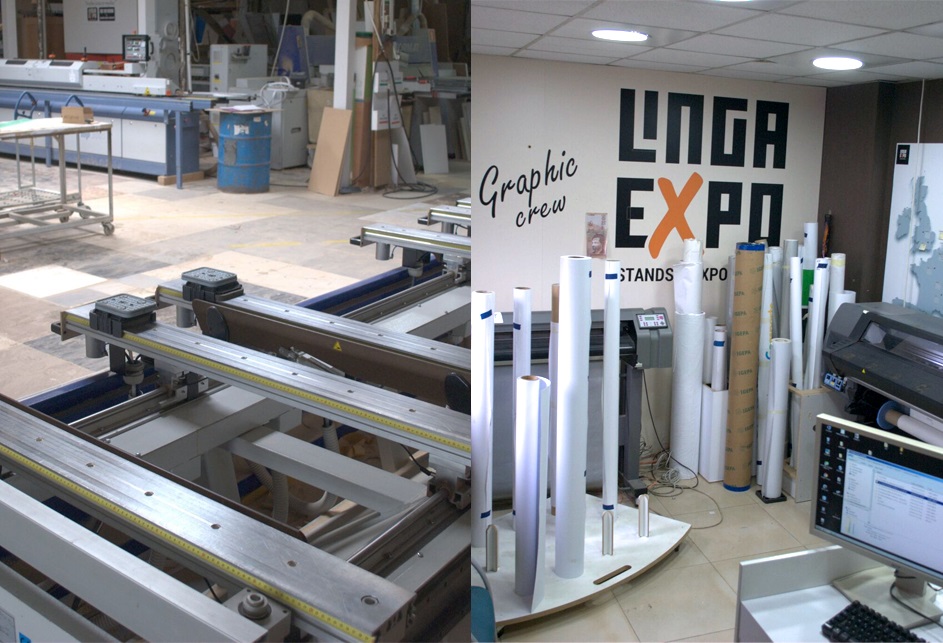 CLIENTS FROM ALL OVER THE WORLD
Linga Expo's stands and displays are recognized in whole Europe. We are proud we had a privilege to cooperate with companies such us: Toyota, Felder Group, Vodafone or Nespresso. For many years we have participated in biggest trade shows, not only in Poland, but also in european expo locations such as London, Amsterdam, Paris, Munich, Madrid, Cologne, Milan and many others.
DEDICATED TEAM OF PROFESSIONALS
In our company everyone is fully involved in their jobs and everything is made with passion. Thanks to our team - from qualified managers and creative designers to experienced assemblers - we were able to achieve huge success. We work very hard with our realisations to reach perfection and meet tight deadlines. The clients who come back to us each year are the best proof of that.